Move Well Ed with Sandy Gross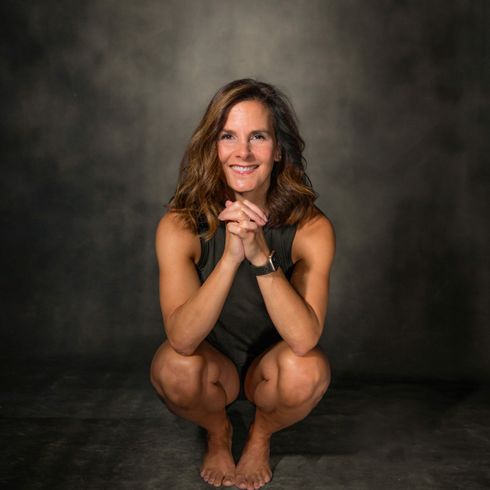 What is Move Well Ed.?
Porsche has a saying, "This car is far more capable than you are as its pilot". I feel this way about living in a human body.
Move Well Ed. is like driving school for your body.
In it, you'll find tools and techniques used by physical therapists, massage & yoga pros, and valued by professional athletes, their coaches and other top performers in their fields who want a more active roll in their workout recovery and even pain management/resolution.
Take a pitstop from your training and learn how to up-level your movement, mobility and self care. You'll gain a newfound confidence in your ability maintain your body over the long haul, improving your durability, capacity and your performance in all that you do.
About Sandy:
Sandy is a yoga & movement teacher and offers movement education programs that fortify your active life so that you can play the long game. She came to us this fall and has been teaching our yin/yang yoga class alongside Katie on Wednesdays evenings.
She has over 35 years of experience teaching fitness, yoga, self massage, corrective exercise and forging relevant links between fitness, sport and the medical path. Her clients have included pro/collegiate/recreational athletes, top doctors, cancer survivors, and any life-long learner who believes that through movement education, they can participate greatly in a long, active life.
Why movement education?
"If you get tired, learn to rest, not quit."
Healing happens in a restorative state yet active people are never taught how to get into that state, aren't taught the tools to do this ON THEIR OWN. This leaves them vulnerable to overtraining and injury not to mention, for athletes, at a disadvantage to their competition and not optimizing their talent.
Move Well Ed. uses strategies for movement efficiency, mental recovery and pain management that are used with the pros and other elite performers. The end result?
A more durable human who can perform optimally, over and over again.
Who is Move Well Ed. for?
-active, older adults
-high school, collegiate & pro athletes
-fitness trainer cont. ed./CEC's
-coaches, CEC's for NSCA
-teams/groups
See your pain as an opportunity to learn about yourself. Pain is information - it's a request for change. Sandy's Move Well programs aim to get you more confident about your self care and living better in your body. No matter what your age, moving well is your starting point.