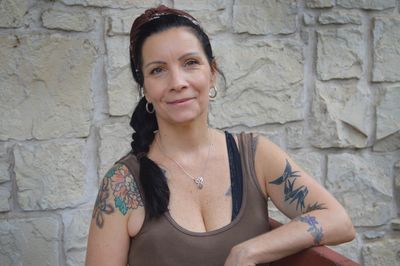 Michele Caldwell
Michele grew up in Vernal, Utah and graduated from Myotherapy College of Utah in 2002 with 780 hours of training, where she studied Segmental bodywork, deep tissue and sports massage as her specialties. Her other modalities include: swedish, myofascial release, trigger point, and reiki. Michele has been practicing for 18 years and loves every minute of it. She is a licensed therapist in both Utah and Texas.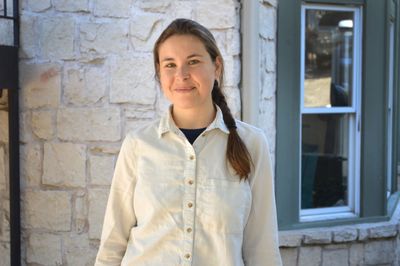 Anniina Gregg, Acupuncturist
Anniina moved to Austin from the northeast in 2014 to study oriental medicine and acupuncture at AOMA. She has 6 years of experience working as a wellness specialist and herbalist, and has a bachelors degree in Medical Anthropology. She has a deep passion for health, healing and uncovering the deeper aspects of the recovery process. She has explored a variety of topics related to natural living and alternative medicine and has many tools and techniques to draw from in her practice. She is certified in acutonics therapy, pulse diagnosis, mei zen facial acupuncture, Jyotish (medical astrology), and is a trained yoga teacher! Anniina views her work as a creative, artistic process and she combines many techniques into her treatments to release tension, ease pain, and to relax and rejuvenate the nervous system. Her treatments focus on restoring the body into a state of balance using a combination of acupuncture, mindfulness-somatic therapy, sound healing, cupping, tuina, and electrical stimulation. Each of her treatments is uniquely tailored to the individual. Her style is nurturing, supportive and grounding. In her spare time she continues to explore eastern philosophy, yoga, and new tools to add to her healing repertoire.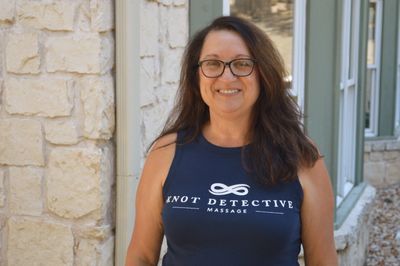 Barbara Cooper, LMT
Barbara, an Arkansas native and former corporate business manager, ran away to Florida in 2012 to pursue a less stressful life and her dream of becoming a massage therapist. She attended Cortiva Institute in the Tampa Bay area and has 750+ hours of training. Barbara specializes in myofascial release, neuromuscular treatment, trigger point and deep tissue massage and is trained in other modalities. Licensed in Texas, Florida and Idaho, Barbara relocated to Austin in 2017 to be near her daughter. When not practicing her passion of massage, she enjoys traveling, painting, reading and spending time with family and friends. Barbara believes massage is what she was put in the universe to do and feels blessed to be able to make a difference in the well-being of her clients.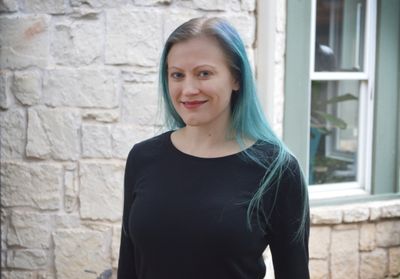 Rynice Hanson, LMT
Rynice has specialized in sports massage, deep tissue, and trigger point therapy for the past 9 years. This National Board Certified massage therapist from Indiana enjoys working with athletes of all ages and backgrounds as well as the desk jockeys of the world, and everyone in between.
After receiving her bachelor's degrees in French and Theatre, and then running away to Europe, Rynice entered the Atlanta School of Massage, where her training included neuromuscular therapy, seated massage, sports massage, and pregnancy massage. When she's not working at her professional passion, Rynice devotes a great deal of time to her artistic, athletic pursuits as a pole fitness competitor. If she's not 10 feet in the air trying to bend herself into a pretzel, she might be out playing with swords, playing with her cats, playing in dirt, playing in flour, or reinforcing her street cred as a Sci-fi/Fantasy geek.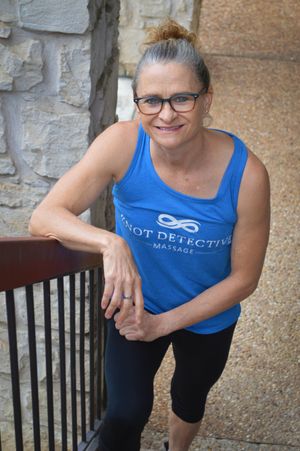 Chris Kimbrough, LMT
You'll probably recognize Chris from one of Austin's many road races. She qualified for the Olympic Trials in the marathon in 2007, and briefly held the world title for the Women's Beer Mile in 2014. As such, Chris understands the importance of massage, making it a point to get to know each of her client's personal needs and goals. Chris specializes in deep tissue and sports massage. She graduated from Lauterstein and Conway in 2015 with 500 hours of training, and has practiced both in Austin and Portland, OR. Oh, just to keep things lively, Chris is the mother of six kids, ages 6 to 21.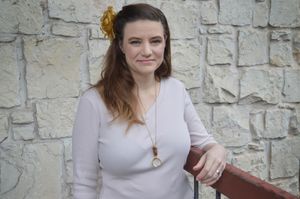 Katie Cully, LMT
Katie has been a Massage Therapist at heart since she was five, and a practicing Therapist since 2004. She attended Denver School of Massage Therapy in Colorado, and has over 800 hours of training. Katie specializes in Injury Massage, Sports Massage, Trigger Point Therapy and Structural Bodywork, with training in many more modalities. Katie has extensive experience working with professional and semi-professional athletes to help prepare them for their events, and to recover quickly afterwards. Katie approaches massage with the mind-set that she is a super hero and is saving the world one body at a time.