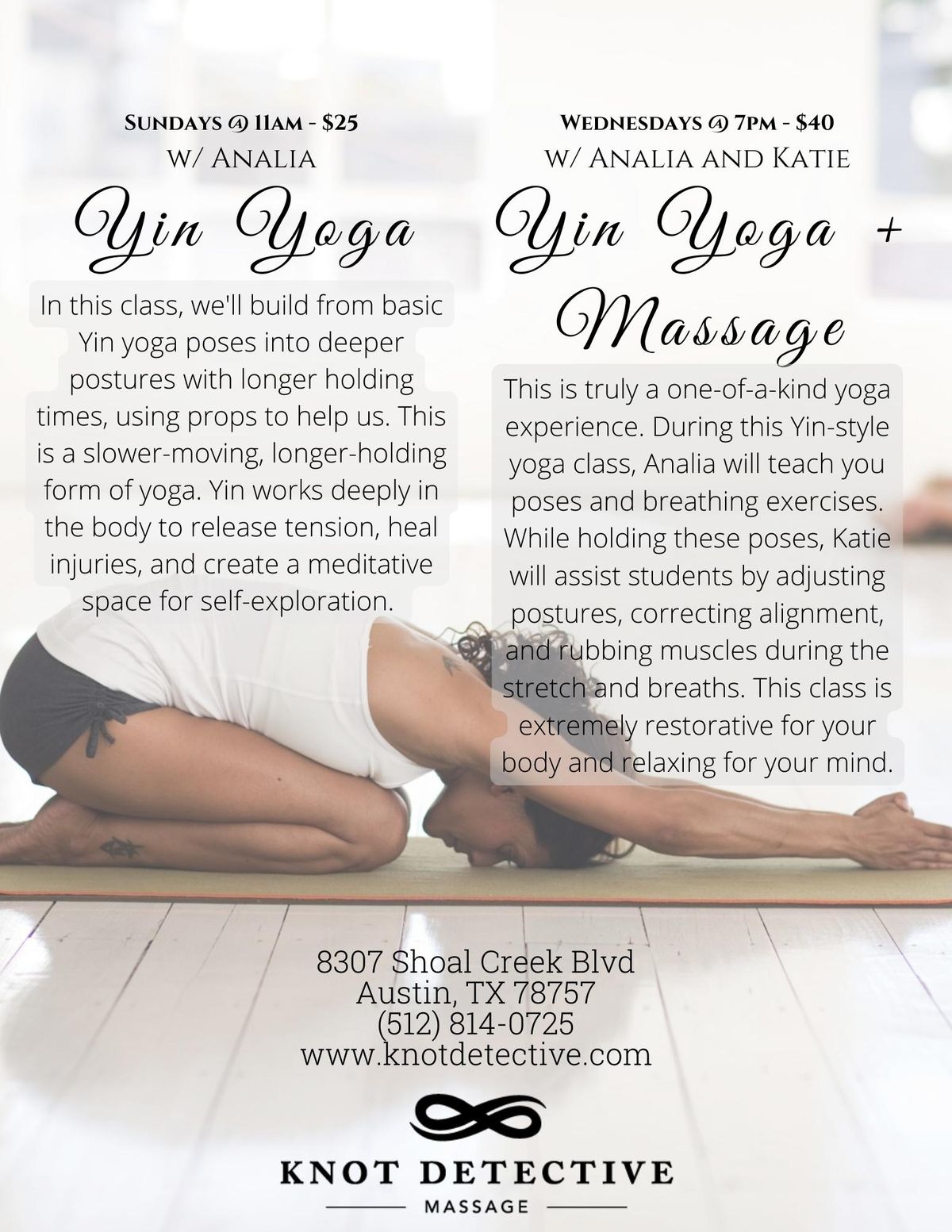 Yin Yoga with Analia Salomon
Sundays at 11am with Analia
In this class, we'll build from basic Yin yoga poses into deeper postures with longer holding times, using props to help us. This is a slower moving, longer holding form of yoga. Yin works deeply in the body to release tension, heal injuries, and create a meditative space for self-exploration.
Yoga + Massage with Analia Salomon and Katie Cully
Wednesday at 7pm with Analia and Katie
This is truly a one-of-a-kind yoga experience. During this Yin-style yoga class, Analia will teach you poses and breathing exercises. While holding these poses, Katie will assist students by adjusting postures, correcting alignment, and rubbing muscles during the stretch and breaths. This class is extremely restorative for your body and relaxing for your mind.